Strain: California Dream
This is one lovely strain to have. It is not overwhelmingly euphoric, but it is just enough to encourage sociability and creativity. It relaxes and sooths the mind and body. While growing, California Dream loves and does best in warm environments. This strain is brought to you by Mandala Seeds.
Get Seeds Now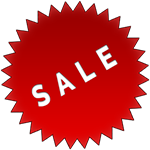 $10 off 1st order with discount code:
10FROMCANNAFO at checkout.
Information
Flavors: mint, skunk, spicyherbal, and sweet.
Great For: ADD/ADHD, Anxiety, Bipolar Disorder
Grow Information
Growing Difficulty: Easy
Preferred Medium: Soil
Flowering Time In Days: 56-65
Outdoor Finish: Mid October
Height: Medium
Average Yield: High
Environment: Greenhouse
Growing Notes: Can grow in outdoor and indoor settings with warm, Mediterranean climates. There are also feminized versions of this strain. Can handle SCROG growing methods.
Average THC & CBD Test Results
Test Results courtesy of BudGenius.com