Strain: OG Kush
OG Kush came onto the scene in 1995. The mystery genetics combined to make it highly sought out for its unique taste, scent, look, feel and high, which is definitely not for the feint of heart. The compact buds are almost neon green in color, with heavy crystallization that will leave your fingers extremely sticky after handling. While many websites and dispensaries list OG Kush as an indica, many people argue that the strain is in fact a sativa, or some sort of sativa-dominant hybrid.
Get Seeds Now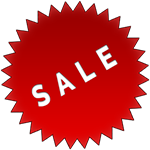 $10 off 1st order with discount code:
10FROMCANNAFO at checkout.
Information
Also Known As: O.G. Kush, OG Kush
Flavors: earthy, pine, pungent, sweet, and woody.
Great For: ADD/ADHD, Anxiety, Bipolar Disorder, Migraines, PMS, PTSD
Grow Information
Growing Difficulty: Easy
Preferred Medium: Soil
Flowering Time In Days: 55
Outdoor Finish: Early October
Height: Short
Average Yield: Medium
Environment: Greenhouse
Growing Notes: This strain does have a feminized version. Other phenotypes of this strain include indica varieties and sativa varieties. OG Kush prefers to grow in temperate climates.
Average THC & CBD Test Results
Test Results courtesy of BudGenius.com