Cannabis 101 for Seniors with Tali Eisenberg, San Francisco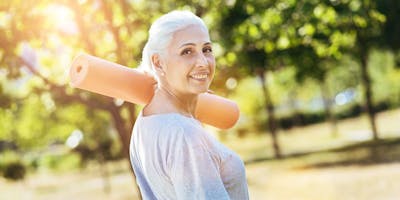 Please join cannabis educator Tali Eisenberg and Papa & Barkley for a Cannabis 101 presentation. This free class is designed specifically for older adults, but all audiences are welcome. We will review the plant's medicinal history, provide an overview of the natural compounds including CBD and THC, and how these compounds interact with your body. Focusing on pain management and sleep, this class will help you make informed decisions about incorporating cannabis into your daily and wellness routines.  Guests receive a voucher for a FREE medical consultation with a physcian through our partner, Heally. $38 value.   Tali Eisenberg is a certified health practitioner and cannabis educator with 20 years of education experience. 1 hour presentation with Q&A This is an educational event only and no cannabis products will be for sale. Participants receive a P&B goodie bag, a $10 value.
Event Details
Start:
9:30 PM on August 7, 2019
Location
Neyborly - The Mezzanine
600 Mason St.
San Francisco, CA
Share