CBD and Me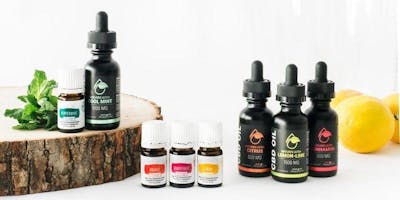 Results were alarming when an undercover NBC 4 (New York) investigation found a majority of the CBD brands tested had the incorrect amount of CBD in the product as advertised on the label. And one of the brands of gummies had zero CBD. Also disheartening was the unsafe amount of pesticides and heavy metals detected. Quality really matters with CBD because the hemp plant is known to be a phytoremediator. Meaning the hemp plant purifies the soil and air by drawing toxins and pollutants into the plant. Oh, my!  But there is good news. Young Living has partnered with the only CBD manufacturer, called Natures Ultra, that shares its same high-quality Seed to Seal standards.  These products have been third-party tested, verified and guarantee you'll receive the correct amounts of CBD as advertised on the label. 100% USDA organic farming and handling means the hemp plant soil contains no heavy metals and no pesticides used on it for 50 years.  And better yet is the guarantee that there is 0% THC and no unwanted side effects. Instead, the terpenes from essential oils have taken the place of the THC creating a Smart Spectrum synergy that may be part of a healthy regimen.  Curious to learn more? Join us for an informational gathering to learn how these high quality products may assist you on your wellness journey. We will also provide free iTOVI scans to see which oils and supplements might be of most benefit.
Event Details
Start:
11:00 PM on September 19, 2019
End:
12:00 AM on September 20, 2019
Location
Rual Heritage Center
101 East Main St.
Geneva, Fl
Share