Strain: Chronic Widow
The Chronic Widow strain gives you a spacey, energetic sativa high and leaves you feeling stoned after the first rush. It has a creamy but spicy flavor at the same time. The Chronic Widow is a mix between White Widow and Chronic weed. These great genetics will make you fall in love with this plant while you're growing it. This indica dominant plant helps medicate stress, restlessness, pain, and insomnia among other illnesses.
Get Seeds Now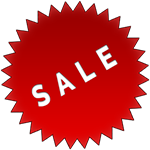 $10 off 1st order with discount code:
10FROMCANNAFO at checkout.
Information
Flavors: earthy, pungent, and spicyherbal.
Grow Information
Growing Difficulty: Hard
Preferred Medium: Soil
Flowering Time In Days: 65
Outdoor Finish: Select a outdoor finish...
Height: Tall
Average Yield: High
Environment: Greenhouse
Growing Notes: Can grow both indoors and outdoors in warm climates. Also comes in feminized versions.
Average THC & CBD Test Results
Test Results courtesy of BudGenius.com