Strain: Gold Leaf
Gold Leaf is an indica strain . It's origins are currently unknown in our system. It may taste diesel, earthy, pungent, and sweet. Gold Leaf may be very helpful for conditions such as: add/adhd, anxiety, arthritis, bipolar disorder, and fibromyalgia. If you are experiencing depression, fatigue, insomnia, lack of appetite, pain, or stress, Gold Leaf may be a good choice for you. When smoked, this strain can make you feel creative, euphoric, giggly, happy, and uplifted. Negative side effects c... View More »
Get Seeds Now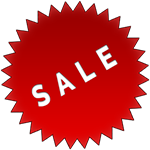 $10 off 1st order with discount code:
10FROMCANNAFO at checkout.
Information
Flavors: diesel, earthy, pungent, and sweet.
Great For: ADD/ADHD, Anxiety, Arthritis, Bipolar Disorder, Fibromyalgia
Grow Information
Growing Difficulty: Moderate
Preferred Medium: Soil
Flowering Time In Days: 54-63
Outdoor Finish: Select a outdoor finish...
Height: Tall
Average Yield: High
Environment: Outdoor
Growing Notes: A fabulous Marijuana strain for outdoor growers where the plants can grow to their full potential of between 100 cm and 225 cm tall, as well as being a great strain for growing indoors using the Screen Of Green technique or other height reducing, yield increasing, super cropping techniques. Also comes in feminized versions.
Average THC & CBD Test Results
Test Results courtesy of BudGenius.com