Strain: Purple Haze
Purple Haze (by White Label) grows as a short plant with long sticky buds. The high is not too strong but not too soft. Purple Haze provides its users with a nice burst of euphoria, high energy cerebral stimulation and creativity; along with the sweet scent and tastes of berries and spices.
Get Seeds Now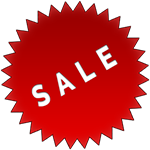 $10 off 1st order with discount code:
10FROMCANNAFO at checkout.
Information
Flavors: berry, blueberry, earthy, fruity, grape, spicyherbal, and sweet.
Great For: ADD/ADHD, Anxiety, Migraines, PMS, PTSD
Grow Information
Growing Difficulty: Easy
Preferred Medium: Soil
Flowering Time In Days: 50-65
Outdoor Finish: Late October
Height: Medium
Average Yield: High
Environment: Greenhouse
Growing Notes: This strain is best suited for sunny, Mediterranean climates. Can be grown indoors and outdoors, but for best yields it is recommended that Purple Haze be grown indoors. Feminized versions of this strain is available.
Average THC & CBD Test Results
Test Results courtesy of BudGenius.com
Purple Haze
American Eagle Collective
THC: 10.20%
CBD: 0.14%
CBN: < 0.05%
BudGenius Strain ID: BG0010001EE70
Purple Haze
Mother Earth Alternative...
THC: 14.43%
CBD: 0.50%
CBN: 0.34%
BudGenius Strain ID: BG0010001EBD2
Royal Purple Haze
Antelope Valley Diamond...
THC: 11.37%
CBD: 0.10%
CBN: 0.06%
BudGenius Strain ID: BG0010001E4B4