Strain: Lowryder
Lowryder is a hybrid strain that is great for growing indoors because it only grows to be about 16 inches tall! This strain is a testament to the ingenuity of cannabis growers. Joint Doctor Seeds inbred this strain for 9 generations, crossing ruderals and Northern Lights strains. The result is like a love child between the most heady cannabis strain, and a bonsai tree! This strain is very potent with strong sativa effects. Growing great indoor cannabis has never been easier.
Get Seeds Now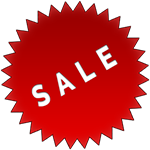 $10 off 1st order with discount code:
10FROMCANNAFO at checkout.
Information
Also Known As: Low Ryder, Low Rider, Lowrider
Rating: 4.5 / 5
Flavors: butter, coffee, sweet, and vanilla.
Great For: Anorexia, Anxiety, Asthma, Fibromyalgia, PTSD
Grow Information
Growing Difficulty: Select a grow difficulty
Preferred Medium: Select a preferred medium...
Flowering Time In Days: 56
Outdoor Finish: Select a outdoor finish...
Height: Select a average height...
Average Yield: Select an average yield...
Environment: Select a best environment...
Average THC & CBD Test Results
Test Results courtesy of BudGenius.com