Strain: Northern Lights
Marijuana connoisseurs of all ages and experience has probably at one point heard of Northern Lights. It is a pure Indica strain that has been used to create other famous strains like Sour Diesel, Shiva Skunk and Super Silver Haze. Fast flowering and great resilience during growth being some of the reasons why a lot of growers love working with this flower. NL has a sweet, spicy aroma. Once you smoke this purple bud, you can really feel its effects throughout the body quite strongly. It relaxes ... View More »
Get Seeds Now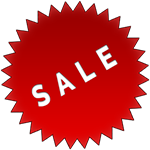 $10 off 1st order with discount code:
10FROMCANNAFO at checkout.
Information
Also Known As: Nl
Flavors: earthy, pungent, spicyherbal, sweet, and woody.
Great For: ADD/ADHD, Anxiety, Bipolar Disorder, Hypertension, Migraines, PMS, PTSD
Grow Information
Growing Difficulty: Easy
Preferred Medium: Soil
Flowering Time In Days: 45-50
Outdoor Finish: Mid October
Height: Short
Average Yield: High
Environment: Indoor
Growing Notes: Does well in a sunny and warm Mediterranean climates. It can grow in outdoor and indoor gardens.
Average THC & CBD Test Results
Test Results courtesy of BudGenius.com