What is the Plug n' Plant growing system?
The Plug n' Plant growing system is a fridge sized unit designed to grow one marijuana plant. It is normally capable of producing about 4 oz. of flower. The Plug n' Plant can also be manually adjusted and visually monitored using Wi-Fi via iPhone or Android. The only labor involved is trimming which must be done by hand.
The system includes a carbon filter to contain the strong cannabis odor exuded during flower. Automatic watering is possible by hooking up the unit to a faucet. The system monitors and self-adjusts light, ventilation, nutrient levels and pH levels in the soil. The unit has several sensors that allow users to monitor things like; plant height, water level/temp, humidity and air temperature.
LEAF designed the Plug n' Plant to allow consumers the ease to effortlessly grow at home. The system can be used by anyone who has a minimal amount of space in their home, even if it's inside a closet. Currently, pre-orders are being taken, but shipping starts early Fall 2017. Also, LEAF ships to Canada and U.S. locations, but is working on international agreements to allow for worldwide distribution.
Is it worth the cost?
The device cost is $2,990 and the nutrient and carbon filter packs cost $39.They do not offer marijuana though. Because of the patchwork nature of current regulations, it is important that people ensure they follow their local and state laws. A spokesperson for LEAF even warned customers that they "are responsible for obeying the local laws and regulations for their state. LEAF is just a growing device and the company does not sell cannabis."

The important factor is that the Plug n' Plant can grow things other than just marijuana. The system can grow regular herbs as well. Some of the most popular options include wheatgrass, kale, cherry tomatoes, peppers, mint, strawberries, basil, spinach and a few other similar types of plants. The Plug n' Plant will be able to monitor and self-adjust itself based on the individual plant needs which will reduce the cost of everything from water and nutrients to electricity and grow time.
What does the Plug n' Plant offer growers?

This system is one of the best-looking attempts to deliver easy home growing. Novice growers or tech geeks seem to be the biggest market segment but even professionals may find it useful for aspects of breeding. Being able to seal off a single plant (if the seal holds) could make growing male plants less risky. Just remember that you only get one plant at a time.
There are several images of the Plug n' Plant online along with a nifty video. But as of writing, the initial units have yet to ship. The video gives everyone an idea on the overall size and sleek design. For more information on the Plug n' Plant, click on this link to see for yourself.
Addition Features of the Plug n' Plant.
The system is simple to use because it requires no previous knowledge, just plug and plant. The provided nutrients are environmentally friendly, and the unit requires no harmful chemicals or pesticides. It is potentially a money and space saver for small scale grows with the actual measurements coming in at 62" high, 25" deep and 27" wide.
The system has a few quality of life features as well. The biggest is an app controlled door lock to prevent unauthorized access. It also comes with a live camera to stream that danks stank to you anytime you need. The app also displays the air temperature, has humidity controls and a whole lot more.
The lighting is another great feature of the Plug n' Plant. The included light is capable emitting full spectrum light for all phases of plant growth. The tempered glass hood helps ensure optimal light transmission. The lights are also mercury-free and environmentally friendly so no worries there.
Sure, there are several variants of the Plug n' Plant available already. Each unit has their own specialized design. For example, the BloomBox is an automated growing system that comes with dual chambers instead of room for only a single plant. The BloomBox uses hydroponics as well but is about twice as wide as the Plug n' Plant. Both systems have odor control, automated timers and nutrients but the additional size of the Bloombox makes it less versatile.
Unlike the Plug n' Plant, the BloomBox comes in three different sizes. Each size has several additional options. Extra lights, nutrients, bulbs, digital thermometers and the tools needed to grow in a bigger container are all offered by the company. With a lot more customization available, the Bloombox appeals to more sophisticated (read experienced) growers looking for ultimate control in a small footprint.
How does it compare to the competition?
The BC Northern Lights company is another company with a box ready to ship worldwide. It has many of the same features of the other models listed. The one major reason to mention them is the volume. The BC box can grow up to 9 plants to harvest but (unlike the Plug n' Plant) requires accessing the chamber regularly to water and maintain the grow.
Why use a grow box in the first place instead of growing outdoors?
Cannabis growers often struggle with providing the ideal environment for their plants to grow. Marijuana requires specific ventilation, lighting, water amounts, temperature levels and humidity. It's only viable to grow outdoors in climates that are predictable and stable. But pests and animals will steal your outdoor stash without so much as a thank you.
The Plant n' Grow is a wonderful system, and would simply be the best if it could grow more than one plant. Other cabinets can grow more than one plant but they have their own challenges. While not perfect for all applications, the Plug n' Grow (and similar systems) has a real audience; mainly new growers and apartment dwellers. Bigger often means better but for people who don't need a half-dozen plants growing at once, the compact size and ease of use make a big difference.
Growing a large amount of cannabis indoors and with the proper equipment is feasible, but not practical for people living in a normal sized house or an apartment. An entire room (or garage) is normally dedicated to growing weed at home. A ready-made growing system can cut the amount of space needed significantly. Mostly because the average grower is not an engineer with a welder and an industrial sewing machine.
Grow tents are nice because they keep an entire grow system in an enclosed space. The big drawback is the lack of discretion. The tent is huge, filters are loud, the smell can fill the air around it, and the tent don't keep all pests out. For a simple option that offers a secure, discreet and elegant look, the Plug n' Grow is the way to go.
 
*Cover Photo Courtsey of Leaf - Plug n Grow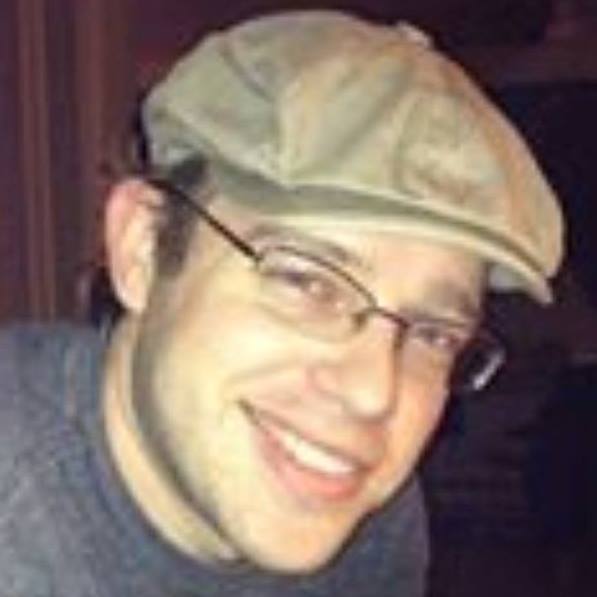 Adam Rhodes
An adventure seeking nerd, nothing too serious but people seem to like him, Adam is also the creator and writer for The Strain Domain