2017 was a banner year for marijuana investments.
The legal cannabis market is currently estimated to be worth somewhere in the neighborhood of $8 billion. Experts at Arcview Market Research estimate that the industry could develop to $22.6 billion by 2021. That kind of growth is almost unheard of and demands attention.
The potential profit has caused big names in other fields to jump ship and try to get in early. Alan Gertner was running Google's Asia-Pacific sales team in Singapore two years ago. But he left to pursue a career selling vapes and bongs in Toronto and hasn't looked back.
And Gertner isn't alone. There is a growing group of industry leaders who are leaving their corporate technology, finance and investment jobs to launch marijuana-centric start-ups. They see an appreciating value in the rapidly developing marijuana industry.
Talent is flooding into the industry.
As more and more states enact cannabis reform, the businesses and overall operations of those in the market are professionalizing. Partly from increasing regulations but mainly by luring top talent from other industries to entice investors. And people like Gertner show the method has been wildly successful so far.
Using his connections and experience in investing, Gertner raised $10 million as chief executive of Tokyo Smoke in only ten months. And he isn't the only one to give up a career at a major tech company. The former senior production manager of Apple is now producing artisanal  chocolates infused with marijuana.
Venture capital has taken a lot more interest in cannabis during 2017 than ever before. Investment from venture capital has more than doubled from 10 deals in 2016 to 27 deals in 2017 according to venture capital data provider CB Insights. Despite continuing issues with traditional financing/banking options, the capital has made a big impact on the marijuana economy.
Cannabis tech companies are getting millions of dollars in investment.
According to Leafly, the tidal wave of finance has helped pay over 150,000 workers. That equates to about a 20 percent growth rate over last year. A new commodity index is tracking and offers data on the sale prices of greenhouse and field-grown weed.
But technology companies seem to be the focus of most of the investment. And the significant capital raised by two companies recently points towards larger market trends. The automation software company Baker recently managed to secure $8 million in Series A funding. That brings the Denver companies total to $11.75 million, no small feat for any company.
And Baker isn't the only company to obtain millions of dollars for their software. The Florida customer loyalty software company Springbig also raised $3.2 million recently. This brings the firms total to $6.3 million.
There is a reason for the cash infusion.
The managing director at Poseidon Asset Management Morgan Paxia told Reuters, "It's a sign of the maturing of this industry," He went on to say "As operators in cultivation, retail, product manufacturing get bigger and more established and more competitive, they're seeking solutions that will help them be more competitive, more informed, and better operators."
Although software companies don't make as much profit as plant-touching companies, they offer investors a safer avenue of investing. In addition to having significantly lower starting and operating costs, software companies can scale significantly better than plant-touching companies. Baker is one of the largest software companies with over 50 full time employees.  But the team provides software to over 700 dispensaries in 16 states.
Despite the large numbers, Baker and Springbig only account for a fraction of the current operating market. And with California joining the fray this year, the need for similar services will only increase.
The industry is open but getting more competitive.
While companies like Baker and Springbig currently have significant market share, the hundreds of stores they contract with are only a fraction of the businesses currently operating and those that will exist in the future. But the more entrenched and dominant these companies become, the harder it will be for new entrants to compete.
Like in any maturing industry, some investors have gravitated toward tech and support services. These ancillary businesses offer reduced legal risk compared to plant-handling options. Many investors prefer not to risk federal issues with cultivating or selling the plant when they can invest in a dating app like My420Mate or an app that connects doctors to cannabis patients.
 There is still room for new competitors to enter the market and establish themselves. Unfortunately, the cost of entry is going up and doesn't look to be slowing down any time soon. The Green Rush is now solidly underway with the possibility of national cannabis reform on the horizon. And cannabis tech is looking to be the darling of the industry in the hotbed of current activity.
Would you invest in a cannabis technology company? Do you think 2018 will be a record breaking year? What cannabis index are you watching? Let us know in the comments below!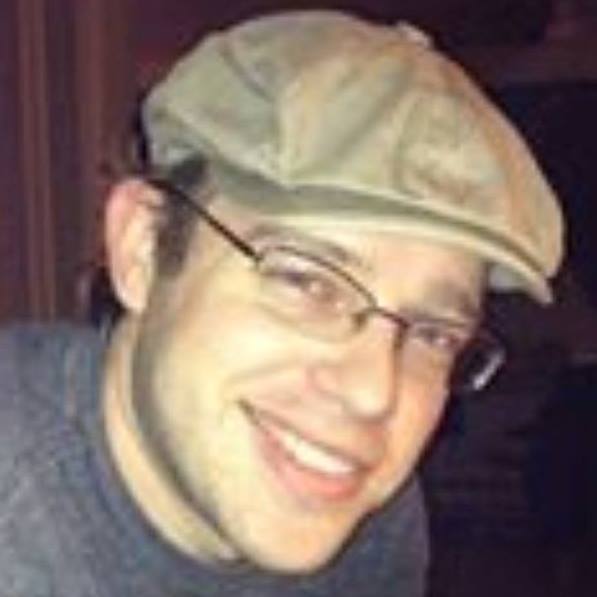 Adam Rhodes
An adventure seeking nerd, nothing too serious but people seem to like him, Adam is also the creator and writer for The Strain Domain