2018 is ready to bloom
2017 was an amazing year for cannabis reform. But next year is shaping up to be an even bigger deal for reform. Some experts believe the legal marijuana market will be worth a whopping $30 billion dollars within the next few years. And with the unexpectedly large groundswell of public support at the ballots, the potential growth is exciting to say the least.
But that doesn't mean that the weed will be sold in these states next year. Some have ballot measures that will go into effect in 2019 and some could even be delayed indefinitely. The patchwork nature of reform in the U.S. means that every state has their own quirks and intricacies. And this problem is even further compounded by the fact that individual municipalities can make their own adjustments/additions to the state rules.
Experts predict that almost two dozen states will have totally legal weed markets by the end of 2018. This includes the 9 current states that allow recreational cannabis sales (Oregon, Washington, Colorado, Nevada, California, Massachusetts, Maine, Alaska, District of Columbia). Despite several setbacks in 2017, there is also a ton of legislation coming around in states for medical use. Below is a list of states that have some form of legislation or reform happening in 2018.
California begins recreational sales
Starting January 1st 2018, recreational weed is going on sale throughout the Golden State. Licensed dispensaries and producers have been rushing to comply with the new rules while municipalities like San Francisco drag their feet. But the largest economy in the nation will still make and break records as they roll out recreational sales across the state.
Maine joins the 2018 recreational crew
Although Maine has allowed personal use and growing already, certain provisions of the law were delayed. Namely, the commercial production, sale and social use of marijuana. This effectively blocked cannabis sales throughout the state all year and looks to be in place until at least February 2018.
Massachusetts is getting in on the action
Recreational sales are scheduled to begin in April 2018 for all of Massachusetts. The state already jumped ahead with allowing cannabis cafes and allowing residents to buy and use products in public. This makes it one of the only states in to allow public use of cannabis. A side effect is that it creates the perfect environment to start a canna-frap hut.
Ohio simply won't give up
A team including legendary investor James Gould and political operative Ian James announced a daring plan. They will work to place a cannabis legalization measure on the state's 2018 ballot. The Regulate Marijuana Like Alcohol Amendment is designed to tax and regulate cultivation, processing and sales. The bill includes language to allow home cultivation and use by any adult over age 21. A total of 305,592 voter signatures are required to get the measure to the ballot but it looks like it might make it for 2018.
Michigan goes grass roots
the Coalition to Regulate Marijuana Like Alcohol is determined to get cannabis reform on the ballot. The group is on track to acquire the 250,000 signatures needed get it through in time for 2018. Michigan residents will likely get to vote for legalization in November of 2018 with implementation the following year.
Missouri double fists legalization
The good people of Missouri don't want to legalize medical weed before recreational sales are legal. But they also don't want their medical patients to suffer. So they are doing what Ohio tried and failed to do in 2015. They are legalizing both in one fell swoop.
The Missouri Marijuana Legalization Initiative plans to accomplish this by removing cannabis from the states list of controlled substances and allow sale to all adults. It goes the extra mile of requiring the release of any non-violent criminal locked up for marijuana-related crimes. To top everything off, it forbids using state funds to enforce federal marijuana laws.
Nebraska won't be shown up
Nebraska hasn't legalized medical or recreational weed yet but may try the same method of reform as Missouri. If the Nebraska Right to Cannabis Initiative makes it onto the ballot for 2018 it would create a constitutional right for people 21 and over do consume, manufacture and distribute marijuana for personal or commercial reasons. Although a long shot, it is one of the most tantalizing methods being used in the fight for fair policy.
Vermont is politicking legalization
Poised to be the first state to legalize marijuana through some interesting legislative techniques. It also removes all public input from the process which may prolong the process indefinitely. Despite broad public support, Gov. Phil Scott vetoed the bill back in May. But he is reconsidering his decision once a version comes back with stiff enough punishments. Only time will tell if he considers any punishment short of death harsh enough for growing and consuming a plant.
New Jersey embraces their new governor
After a slew of public slips, flops and an investigation into conduct that led to the deaths of several motorists, there is a new Governor in town. Unlike the last New Jersey governor Chris Christie, Phil Murphy is an outspoken advocate for marijuana legalization. As Murphy sends Christie packing, democratic lawmakers plan to team up to help push reform. Their goal is to clean up the criminal justice system and legalize weed within the first 100 days of Murphy's term. It looks like nobody will be left out in the cold this year.
Arizona takes vote after another vote
In 2018 Arizona residents will vote a lot on marijuana. Advocates are trying the scattershot approach with improving cannabis access in the state. There are five marijuana-based initiatives making the rounds in 2018, each with their own focus. One is for industrial hemp while another expands medical marijuana access. The most interesting is the Arizona Marijuana Legalization Initiative. Its goal is to allow possession and cultivation of up to 48 THC-containing plants. It would also prevent local municipalities from passing laws to block marijuana businesses from operating in their jurisdictions. It's unlikely that all of the initiatives will pass but we can always hope.   
Rhode Island is making progress
Lawmakers in Rhode Island are not against weed, they just need time to look over and consider new legislation. A special legislative committee was formed to study the implications legalization and report their findings in March of 2018. It may take more than a year for lawmakers to review and act of their findings but advocates believe it may be within the year.
Florida flirts with legalization
Pro-legalization groups are working to develop support for recreational legalization in Florida. Four pro-marijuana measures are trying to make it on the ballot in 2018. They still need to gain 60% of the vote to pass once they get there though. If the measures do pass, adults over 21 may be allowed to possess an ounce of flower and grow up to six plants per household. Only three of those plants can be mature or flowering though. Certain additional measures would need to be taken to prevent underage access but the legislation would be a big step in the right direction.
Kentucky looks for Weed Jobs
Republican Senator Dan Seum plans to introduce cannabis legislation in the 2018 session that would legalize adult use and sales. Lawmakers will be focused on creating and passing a two-year budget bill that the  Senator plans to leverage. By casting adult use legalization as a "jobs bill", he hopes it will gain enough traction to pass. Residents of the state would love the change since the DEA confiscated over 300,000 marijuana plants in 2016 and never gave them back.
New York wants their cut
State Senator Liz Krueger is pushing a plan in favor of the Marijuana Reform and Taxation Act also called Senate Bill S3040B. With 62% of New Yorkers favoring marijuana reform, the lawmakers sees opportunity to make a buck passing them by. "We see our neighboring states legalize, we see the economics escaping us. You just see other states going down this road, and the world didn't end out in Colorado," Krueger said. Only time will tell if the state manages to get their share of the cannabis pie.
Do you live in any of the states looking to pass reform in 2018? What kind of reforms do you want to see in 2018. Do you know of any other states with pending legislation? Tell us in the comment section so the word can get out and 2018 can be a landmark year.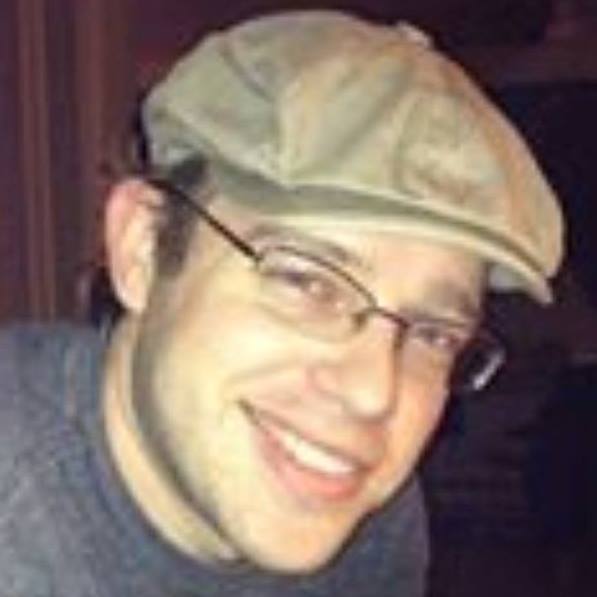 Adam Rhodes
An adventure seeking nerd, nothing too serious but people seem to like him, Adam is also the creator and writer for The Strain Domain