Current Events Update:
Will the United States ever legalize recreational marijuana? The answer is ever more complex.
As cannabis advocates begin to think about casting their ballots in the next election, there remains seemingly boundless uncertainty as to the direction the United States is headed in a dilemma that has puzzled politicians, healthcare providers, and consumers for decades. For the first time, recreational marijuana consumption is dominating legalization debates at the federal level of international governments, posing new questions regarding the variability of states' rights and the regulatory methods employed to ensure recreational marijuana is safe to consume at scale. While the debates churn at home, blueprints are being laid out globally, which may soon assist the U.S. in finalizing the legalization on its own terms.
Cannabis legalization at the national level in the United States remains tenuous despite progress in Uruguay and Canada, where recreational marijuana is projected to be available for sale publically by July 2017 and July 2018, respectively. As advocates of recreational legalization turn their gaze to global partners such as these cannabis pioneers, the obstacles of nationalized legalization become clear where rubber meets the road, or rather, where fire lights the joint.
What ethics are involved in protecting consumers? What will demand be and how can suppliers meet these needs? To what extent should government control consumption?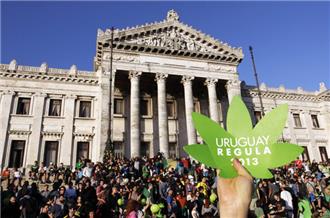 Uruguay has become the world's first country to legalize recreational marijuana at the national level in December 2016. According to a recent BBC article quoting Uruguay's presidential correspondent Juan Andres Roballo, the blueprint for legalization has been a long process, originating in 2013 with the law that legalized the cannabis trade, but not without lofty restrictions. Now, the new law will enable Uruguayan citizens the ability to purchase regulated amounts, which will be sold in pharmacies restricted by a monthly maximum purchase limit of 40 grams (1.4 oz) at $1.30 USD per unit. While these limits may seem abundant for non-users, these monthly limits have been met with protest, according to the BBC report. Often experienced consumers, protesters have grown used to the free, unbridled consumption of cannabis in ways unsanctioned by Uruguay's national law. These growing pains have been felt throughout the cannabis community in the country, as new regulations reshape the ways citizens engage with this coveted recreational drug.
As a smaller developing nation, Uruguay's challenges remain distinct compared to the Northern giant, Canada, which Daily Mail reports suspect will legalize recreational consumption at scale by July 2018. This movement towards legislation comes in a lengthy genealogy of President Trudeau's campaign promises following the national legalization of the medical trade in 2001 (the first developed country to do so in the world). As has been the case in the United States, there remain divurgent opinions in each of Canada's regions, leading to the development of province-specific laws that currently remain in flux. According to the report, Canada will regulate marijuana safety at the federal level while Ottawa will take on the duty of licensing producers, yet provinces will ultimately be able to decide where it is distributed and sold.
So what could this mean for the United States' own nationalization efforts?
Analysis:
In the new political climate under the Trump administration, there remains great uncertainty as to the position of new policies since the November 2016 election. While cannabis advocates await a verdict on any new direction the administration will take in the coming four years, the challenges encountered by Canada and Uruguay present a roadmap that exemplifies similar issues that the United States will likely encounter as the nationalization process for recreational marijuana develops. While these issues are not foreign to the governments of U.S. states that have previously legalized and/or decriminalized the drug for recreational or nonmedical usage (currently Alaska, California, Colorado, Maine, Massachusetts, Nevada, Oregon, Washington, and Washington D.C.), there are larger-scale questions that arise when considering its national legalization. Here are a few of the predominating themes that have driven these contentious debates at a national level:
REGISTRATION, TRACEABILITY, & LICENSURE
What sets nonmedical marijuana apart is obvious: it isn't recommended by a certified physician before consumption. The result is a host of concerns from the medical community, as well as legal entities, regarding how to register users, trace consumption, and license producers and dispensaries. In the case of Uruguay, the government has moved to utilize pre-existing pharmacies as the gatekeepers for these transactions, according to the BBC. In many ways, this simplifies the process by using existing institutions already versed in medical expertise to deliver and manage the flow of recreational cannabis products.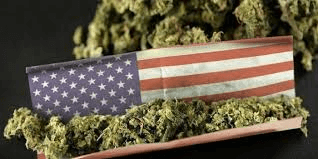 On the other hand, over regulation of price-per-gram and in the licensure process may present further frustration for experienced consumers and advocates of free market trade economies, who have long lived sans restriction on monthly buying limits, albeit illegally. Consumer registration also involves a bureaucratic undertaking in Uruguay, where users of nonmedical goods must sign up in the national registry, thus enabling the government to limit monthly purchasing. This presents stress on federal agencies that manage these systems, presenting a potential point of debate for United States policy makers in coming years, who may likely vie more eagerly for a system based in private dispensaries, a model pioneered by states like Colorado, Oregon, and Washington.
SUPPLY THAT MEETS DEMAND
Before Uruguay's pharmacies open their doors in July 2017 to recreational marijuana buyers, it's unclear how the national legalization will affect demand. According to the government's estimates reported by the BBC, there are currently around 150,000 frequent users of marijuana and these numbers may change once the drugs become more widely available. Already, the government anticipates a demand that will not be met with supply given the handful of less than twenty-some pharmacies signed up for the program, something that might be mitigated through grower cooperative cubs, comprised of up to 45 growers with a collective 99 plants allowed per club per year.
Home-grower programs may also provide a way to offset the burden of supply deficits, from which United States lawmakers could learn when scaling legalization nationally. If registered, individual Uruguayan citizens can grow up to six plants at a given time in a private dwelling and produce up to 480 grams per year. Canada's home growers program provides a similar framework to help meet growing demand, though it remains limited to medical marijuana growers for the time being.
TAX BENEFICIARIES
The U.S. states of Colorado, Oregon, and Washington have already seen considerable tax revenue from recreational marijuana sales domestically, providing a revenue source for public education that many advocates in states like South Dakota are hoping to benefit from, as well, according to a recent article in The Fresh Toast. States like Washington are watching revenue closely to learn how the state might soon build a dependency on these funds, which are expected to grow over $2 billion by 2020. That said, Canadian cautioners, as reported in the Huffington Post, worry about how a marijuana tax may incentivise black market economies due to cheaper prices. Lawmakers in the U.S. must keep this at top of mind in order to strike a balance between accessibility and affordability to avoid the promotion of unlawful economies that could thrive under a future nationalization, something which might be assessed by studying the effectiveness of lawful marijuana economies in legalized U.S. states.
With the United States in a post-election transition period, the rate of progress towards any nationalization efforts for recreational marijuana legalization may remain stagnant. However, with global partnership in the development of governance systems, the U.S. may one day fulfill long-time advocates' agendas. The 'greenprints' have been drafted, offering an optimistic framework that may one day decriminalize the consumption and distribution of recreational cannabis goods for widespread use throughout the country, thus providing an outlet for long-time users to achieve a freedom never before possessed by all Americans.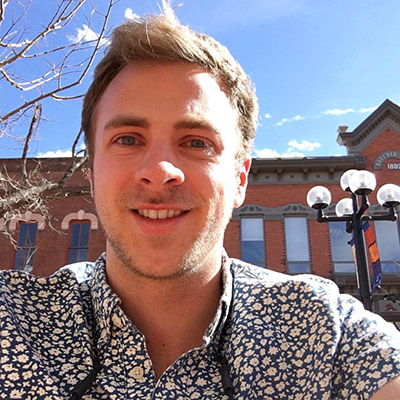 Andrew Reetz
Born and raised in Boulder, CO, Andrew graduated from Lewis & Clark College in Portland, OR with a degree in cultural anthropology. He is passionate about environmental policy and engaging with progressive cultural movements through writing, social activism, and open forums.