U.S. Cannabis Growers Chart New Territory
Americans like things to be the biggest, loudest, fastest and the most furious. So it's no surprise that in the year 2017, with recreational marijuana now legal in 8 states and medical marijuana in 29 states, growers are expanding their operations and massive grow operations are popping up in unexpected places (see: Massachusetts).
Growers are expanding to meet demand, but fierce competition is also driving them to produce cannabis faster and cheaper than the other guy. So those with the means to expand are faced with a tough decision: enormous or colossal?
California
Situated on 47 acres in an ideal growing climate, Harborside Farms has repurposed their land and structures that once produced fruit, vegetables, and flowers. Harborside Farms located in California's Salinas Valley already had a large operation before they began constructing greenhouses and buying up older ones for refurbishing. They have managed to grow their farm to be one of the largest operations in the country with over 360,000 square feet of growing space and well over 100,000 plants. But it won't stop there. Construction on their state-of-the-art greenhouses is underway that will make this facility one of the largest in the world. Other growers will have to try very hard to keep up with them. Who doesn't like a little, or a lot, of competition?
Washington
Up the coast in Olympia, Washington, is Northwest Cannabis Solutions, one of the biggest in the state. Lacking the peerless golden sunshine of the Salinas Valley, this company's product grows in a huge 70,000-square-foot production warehouse. Nearby is a 40,000-square-foot finishing warehouse with kitchens, laboratories, storage rooms, and an assembly line. The infamous gloomy weather (Olympia is just a short skip south from Seattle) is perhaps also responsible for their electricity bill. The plants require 35,000 kilowatt hours of manufactured sunlight per day for optimum production. A typical American household will use about 12,000 kilowatt hours in one year.
Colorado
Colorado's marijuana market is becoming concentrated into fewer and fewer hands and one of the biggest is LivWell. You may have heard of it because it dominates Denver's dispensary market with 14 different dispensaries. They have become a powerhouse that puts the finest cannabis in their customer's hands. They like to focus on quality which is only part of the reason that they have their own 140,000-square-foot grow room that brings in over $1B in annual revenues. Owner John Lord himself holds 43 marijuana licenses, the most in Denver.
Elsewhere
States that are newer to the legalized marijuana experiment, New Mexico and Massachusetts, are also seeing big players implementing massive projects.
Voters in Massachusetts approved a recreational marijuana ballot measure in 2016 and already Americann, the Colorado-based company, is constructing a one-million-square-foot cannabis production facility, including a 130,000-square-foot cannabis greenhouse.
In New Mexico, Bright Green has negotiated a deal with the Acoma Pueblo tribe to build a greenhouse that will reach up to six million square feet, growing 40 million plants per year. Though the space would be used to house all kinds of plants with medicinal value not just cannabis. Bright Green was very creative in choosing the location for their grow since it would be operated on an Indian Reservation, federal jurisdiction would not apply.
Everyone is still adjusting to doing business within the kingdom of legal marijuana, but it seems obvious that big growers have big plans.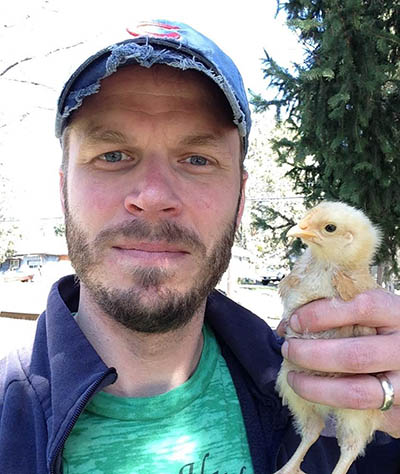 Jeremy Fredeen
Jeremy is a freelance writer living in Bend, Oregon. He came of age in the midwest, cut his teeth in the east, and went west to raise chickens, plant trees, and read books.