Here is a slice of Strawberry Cheesecake history.
Similar to the generic name band-aid, Strawberry Cheesecake is a generic name. Several different companies have created their own variant of Strawberry Cheesecake. For example, Heavyweight Seeds crossed White Widow, Chronic and Cheese to make a 70% indica version of Strawberry Cheesecake.
Another companies Strawberry Cheesecake is created from the strains Tres Dawg and Chemdawg #4. But no matter which parents Strawberry Cheesecake is created from, they all have the same attributes. This strain family finds a welcome home among other heavy hitting indicas.
Strawberry Cheesecake is about as easy to grow as they come.
Strawberry Cheesecake grows in 7-9 weeks and is ready to harvest by early October. It's an easy to grow strain because it adapts to both indoors and outdoors. This is also considered a commercially viable crop because of the plant's high yields.
The indoor yields are usually high (around 500g per plant). But higher yields are achieved from outdoor growth ( about 700-900g per plant). The different variants also grow short and thick stalks with thick, dense buds. The stout branches mean that minimal support is needed to support the heavy colas at the end of the flowering cycle.  
It grows as a short and stocky plant (80-130cm), which is perfect for people with space issues. The leaves are dark and wide like other indicas. And the buds are thickly coated with resinous trichomes with almost no inter-nodal spacing. The effect is a small plant that looks packed with dense, flavorful nugs.
Once the flower is cured, the real magic begins. This strain has great bag appeal because it has beautiful fiery orange hairs intermixed with frosty layers of trichomes. It is also a productive cloner with one cultivator reporting that they cloned their seed about 10 times.
Patients and recreational patients love lighting up Strawberry Cheesecake.
For a closer look at some amazing examples, check out this YouTube video. You'll have to log in to watch this YouTube video of Strawberry Cheesecake, they're just checking age requirements. But after watching this video I'm sure your mouth will water and crave some Strawberry Cheesecake. Its popular enough that it can be found around the United States.
Patients enjoy Strawberry Cheesecake because it helps relieve serious medical symptoms. Some of these symptoms include ADD/ADHD, cancer, PTSD and fibromyalgia. Pain, stress, depression, lack of appetite and nausea are other symptoms that Strawberry Cheesecake is great at helping treat. Many consumers feel euphoric, uplifted, happy, relaxed and giggly after only a few puffs.
It does come with some warnings though.
There are a few negative effects associated with Strawberry Cheesecake, but nothing serious. People have complained of dry eyes and dry mouth. Eye drops do the trick to relieve the dry eye sensation.  It is also a good idea to have water or your favorite beverage nearby to help combat any cotton/dry mouth issues that might arise. Other people have complained about minor dizziness, paranoia and anxiousness.
This strain also causes the munchies and really gets the juices flowing. And FYI, this strain is also great for nighttime fun and romance. Just remember that overindulging can have a deflating effect. Strawberry Cheesecake is a heavy hitting strain, that can make that seat feel like the best place on earth. If couch-lock doesn't appeal to you, watch you doses and you'll be fine. This strain is supposed to relieve stress and anxiety to help calm a person down and chill.
Smoking a bowl of Strawberry Cheesecake is wonderfully powerful. It only takes a few hits to feel pretty blazed. But smoke too much and this strain will turn from a blessing into a curse. The simple cure from over toking is to take a nap; Strawberry Cheesecake will easily couch lock a person.
Strawberry Cheesecake is sweet a slice of life.
Strawberry Cheesecake is a powerful hitting indica. It generally averages as a 70%/30% indica to sativa ratio. It has an average THC level around 22%. It also tests with CBD of around 1.3%-2%. This makes it great for people looking for primarily mental effects but also in need of pain relief. It might not be the best CBD strain but it is nice.
It tastes and smells just like its namesake, like strawberries and cheese with mouthwatering berry sweetness. Lopp17 says, "So I just smoked a bowl of this magical chronic. While I was packing, I cracked open a nug and a beautiful dank smell came out…" And he isn't the only one with good things to say about its smell. "Great hybrid that tastes and smells a sweet pungent earthy tone! Great day smoke!", Allbud customer review.
It is highly used for treating medical ailments, especially for arthritis and muscular pain relief. Golden_Dragonfly says, "This is a great strain that comes on smooth and quick. The buzz is euphoric, light and high. I felt no stress, and my back pain didn't bother me."
Have you tried Strawberry Cheesecake or a similar variant? Know of a strain that is harder hitting than Strawberry Cheesecake? Have you ever had too much Strawberry Cheesecake? Let us know what you think in the comments section down below. We appreciate your feedback. And as always, thanks for reading.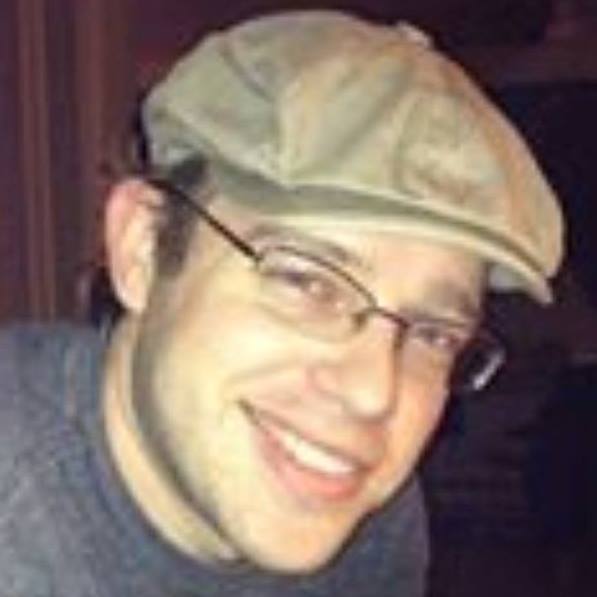 Adam Rhodes
An adventure seeking nerd, nothing too serious but people seem to like him, Adam is also the creator and writer for The Strain Domain