Many celebrities support cannabis.
We all know that Snoop Dogg and Seth Rogan are into weed. Nobody has to ask Rihanna if she supports cannabis. And everyone knows what happens when you challenge Willie Nelson to a smoke off. Just remember that Willie NEVER loses.
But there are a lot of celebrities that you wouldn't think were stoners at first because of their fans, roles or because they publicly swore off the Green Goddess. While some try to hide their consumption, most are open about how they feel. Some celebrities have also proven to be key allies in the fight to legalize cannabis.
Because celebrities have the attention of so many people, they wield an immense amount of sway over their fans. Their effectiveness is what makes them so desirable for companies and social causes. But celebrities have to protect their image or risk derailing their careers. That is why these 10 celebrities are our picks for most surprising celebrity stoners.
10. Olivia Newton-John
After entering the pop lexicon as Sandy in the hit movie Grease, Olivia Newton-John became an icon of innocence. But later in life, Olivia began having health problems. That was when her husband introduced her to the healing powers of cannabis.
Since then, Newton-John has gone on the record praising cannabis and assisting in the move to legalize. It has been a long time since she opened up about it but she still works to support the cause. She even has a medical marijuana card and her husband produces all her medicine.
9. Brad Pitt
America has had a thing for Brad Pitt since the 1980s. Films like Fight Club, Ocean's Eleven and Inglorious Basterds made us appreciate his commitment to a role. But he swore off cannabis after becoming a father.
But Brad has rejoined the community of consumers since his divorce. Perhaps he his brushing up his legendary rolling skills. Or maybe he is 'researching' a new role, only time will tell.
8. Oliver Stone
What do the movies Natural Born Killers, Platoon, Wall Street: Money Never Sleeps, The Doors, and Any Given Sunday have in common? The fact that none of them would be the same without legendary director Oliver Stone. But Oliver has a closer connection to cannabis than most.
Stone began using cannabis during his time in Vietnam. In an interview with CBS in 2012, he said it was the difference between staying human or becoming a beast. After using cannabis to cope with the war, Stone remained a vocal advocate for legalization throughout his career.
7. Leslie Mann
Since her film break-out in Big Daddy, Leslie Mann has found her place as the sarcastic and bubbly mother-next-door. Films like The Other Woman, This is 40, Drillbit Taylor, and How To Be Single showcase her command of the urban mother role.
But this modern woman is no stranger to weed. She uses cannabis infused drinks as a sleep aid. She has a medical marijuana card and is open about her use. She even talked to Jimmy Kimmel about when and how she likes her weed.
6. Lady Gaga
Responsible for a slew of record-topping songs, Gaga has expanded from working behind the scenes to a massive star. She has even dipped her fashion-drenched heels into acting in the hit show American Horror Story.
It may come as no surprise to fans of the singer/songwriter/dancer/actress that she uses weed. In a 60 Minutes interview in 2011, she admitted to smoking bowls and tossing back shots while she writes. As a part of her creative process, this leading lady shows that cannabis won't slow you down.
5. Arnold Schwarzenegger
He's Back! The 1980's action icon and world-champion body builder gave a new definition to the word Terminator. But after developing the perfect body and starring in dozens of blockbuster films, the Austrian-born immigrant became the Governor of California.
As the 'Gubernator', Arnold oversaw the development of America's oldest medical marijuana system. Not only did he allow cannabis reform, he helped campaign for it. It wouldn't be a stretch to say that the impact of Schwarzenegger's time in office is helping propel the surge of adult-use legalization we see today.
4. Patrick Stewart
Officially knighted by the Queen of England, Sir Patrick Stewart performed on the stage for years before stealing our hearts as the indomitable "Captain Jean-Luc Picard of the starship Enterprise". After the 7 seasons and several movies of Star Trek during the 1990's, Stewart has continued to find work both on screen and as a voice actor.
In stark contrast to the stanch and stoic captain he played so well, Patrick uses cannabis often. As the actor ages, he has experienced increasing joint pain. He uses cannabis topical treatments to manage the pain and help him deliver the stellar performances he is known for.
3. Susan Sarandon
Susan has been a member of American households since the 1970s. So it stands to reason that her roles over the last 40+ years have developed as well. Her most recent popular work includes Rick and Morty, Skylanders Academy, and American Dad.
In an interview with High Times Susan said she would rather see her kids smoke weed than drink alcohol. She also admitted to Bravo that she is high at almost every one of her 5 Oscar nominations. Oh and when she won the Oscar in 1995 for her role in Dead Man Walking.
2. Michael Phelps
What is built like a fish with hands and has won more Olympic gold than any other being in history? That would be the titan Michael Phelps. With 28 metals under his belt, he managed to break the previous record set 2,168 years before by Leonidas of Rhodes with a total of 12 wins.
But after Michael crushed world records like the unending surf of his father Poseidon, it came to light that he used marijuana to help recover after competition. Further investigation cost him several endorsements and metals. Phelps shows that the most damaging part about cannabis is the draconian laws and ideologies keeping it illegal.
1. Martha Stewart
The quintessential urban housewife, Martha Stewart made a reputation for being perfect. That reputation came crashing down after she was convicted of insider trading. In the aftermath, her career never recovered. But she did open up about weed in 2013 in a 92Y talk hosted by Andy Cohen.
During the interview, Martha admitted to being able to roll a joint. But she also claimed that she couldn't stand to see a poorly rolled joint. She even had to hold back at one point from openly criticizing the shoddy craftsmanship of a couple casual doobie smokers.
Do you agree with the list? Are there any celebrities you think should be on this list? Let us know in the comment section below!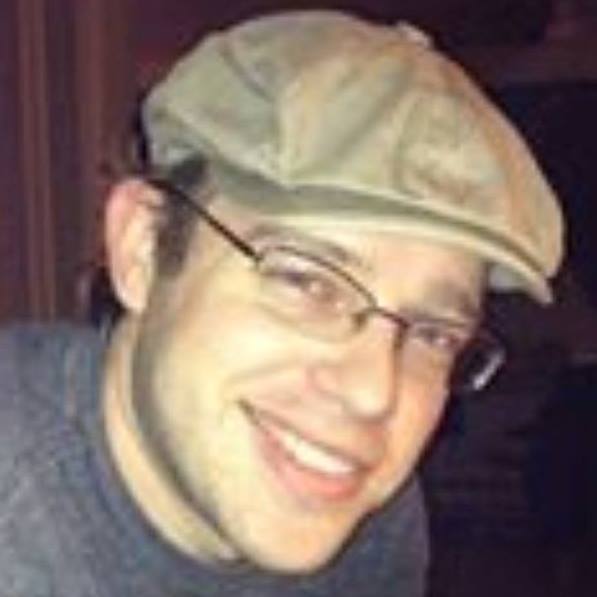 Adam Rhodes
An adventure seeking nerd, nothing too serious but people seem to like him, Adam is also the creator and writer for The Strain Domain
More in Marijuana Outlaws