There have been many marijuana advocacy groups since the 1970's.
But few have had the impact that the groups on this list have. These warriors have been on the front lines of the War on Drugs for decades and represent a major section of cannabis culture. They are also the ones who are fighting to keep other responsible stoners out of jail.
In no particular order, these are our picks for the 10 biggest marijuana advocacy groups.
NORML
Standing for 'National Organization for the Reform of Marijuana Laws', NORML was founded in 1970. Possibly the most well known of the list, NORML has spent decades influencing public policy and debate in the U.S. They vehemently oppose prohibition and want to end the War on Drugs.
This American-based organization has chapters spread across the country. But the last few years have seen a steady increase in the international representation of this organization. International chapters can be found across the globe from Canada to Spain or South Africa. And don't forget the Norway chapter either because they fight as hard as any.
NORML has a simple mission. They want to move public opinion and policy to repeal the prohibition of marijuana so responsible adult users are no longer subject to penalty. They have been key members of the fight to legalize medical and recreational marijuana in every state it is legal in. They have earned their reputation over time and through many political climates.
MPP
The Marijuana Policy Project (MPP) is another longstanding organization. Established in 1995 and specializing in influencing legislation through lobbying, the MPP runs many ballot initiative campaigns. They also lobby Congress to reduce the budget of the White House Drug Czar and other reforms through a coalition of supportive individuals and organizations.
The MPP feels that the greatest harm of marijuana is the prison time some users face for consuming it. So their focus is on reducing the criminal penalties for marijuana use and production. But the MPP doesn't believe cannabis should be a free-for-all.
They advocate for regulating marijuana like alcohol. In addition they feel people shouldn't drive while high or be high in public except for designated areas. Their efforts have helped many skeptics come around to the idea of reducing marijuana penalties with their widespread media coverage.
DPA
The Drug Policy Alliance (DPA) is a U.S. organization that has been around since 2000. The DPA is active in the legislative process and wants to end the War on Drugs. They fight to roll back, block, and otherwise hamper the passing and implementation of non-sensible drug policy.
They fight for a day when people are no longer punished for what they put into their own bodies. Until that day, they work to ensure the use and regulation of drugs are grounded in science, compassion, health and human rights. And they dream of what it would be like to live in a world where the fears, prejudices and prohibitions of today are no more.
LEAP
LEAP is short for 'Law Enforcement Against Prohibition' and has been operational since 2002. This international organization of criminal justice professionals are working to end the War on Drugs. LEAP members were or are on the front lines, working hand-in-hand with other activists and hippies to repeal prohibition and replace it with a tight system of legalized regulation.
LEAP is trying to educate the public, the media, and the policy makers about the failboat of a drug policy we have. They also want to restore the public's respect for police officers because they understand how tarnished their reputations are at the moment around marijuana enforcement.
ENCOD
This organization is named the 'European Coalition for Just and Effective Drug Policies' or ENCOD. This European organization was established in 1993 and is made up of European citizens. They believe that drug prohibition is immoral and insane policy.
This pan-European network spans 140 NGO's and hosts a number of individual experts involved in drug policy issues. ENCOD wants to increase transparency and democracy in regulation and a sensible drug policy. They see this as the only effective way to deal with drug-related problems.
SSDP
Students for Sensible Drug Policy (SSDP) is an international student network founded in 1998. They are concerned with the consequences of the War on Drugs on society. The SSDP encourages young people to participate in the political process to help push sensible drug policies.
The SSDP brings people together to have honest conversations about drugs and drug policy. They have had success spreading their message of empowerment domestically and on the international stage. They have organized meetings and held discussions at hundreds of campuses across the globe over the last few decades.
Common Sense for Drug Policy
U.S.-based Common Sense for Drug Policy (CSDP) is an organization dedicated to reforming drug laws. The CSDP tackles more than just marijuana prohibition. As a leader in the fight against the opioid epidemic, they focus heavily on harm-reducing measures.
The CSDP advocates for the regulation of marijuana like alcohol and supports legislation that reduces harm to communities. This includes supporting syringe exchanges and other public health measures to restrict the spread of drug abuse related disease. The people at the CSDP understand that there is more to addiction and abuse than meets the eye.
Stop the Drug War
Calling for an end to drug prohibition since 1993, Stop the Drug War wants to replace the current system. Their main goal is raising awareness about the consequences of drug prohibition. They accomplish this primarily though publishing newsletters, articles on their website, writing articles for newspapers and organizing drug reform conferences.
Stop the Drug War has had success across the globe and organizes on an international level. And starting in 1997, they started keeping track of the War on Drugs through their own 'Drug War Chronicle'. The active reporters and organizers provide a much needed service to the community by documenting the fight and helping keep us engaged.
DrugSense
Started in 1995 and operating mostly online, DrugSense works behind the scenes to keep the reform community and the public engaged in their collective mission: ending drug prohibition.
DrugSense has created the Media Awareness Project (MAPinc) to document the War on Drugs. They attempt to achieve this through a drug news archive and online network dedicated to informing the public and promoting balanced media coverage. Their vast archive is a priceless resource for many cannabis activists.
HCLU (Drugreporter)
Short for Hungarian Civil Liberties Union, the HCLU has stood since 1994. During their founding, they have been a leading NGO in drug policy reform advocacy in Hungary. The HCLU assists harm reduction service providers, arrange conferences, provide legal aid and otherwise engage in advocating for more sensitive drug policies.
But the HCLU has harnessed the power of the internet to advocate all over the world. Through interviews, films and a popular YouTube channel, the HCLU is a major digital player in drug reform. And as their digital media list continues to grow, they offer a vast library of content to consume.
Do you agree with us? Do you think a different advocacy group deserves to be on our list? What advocacy group you would join or are a member of? Why did you chose them? Let us know in the comment section!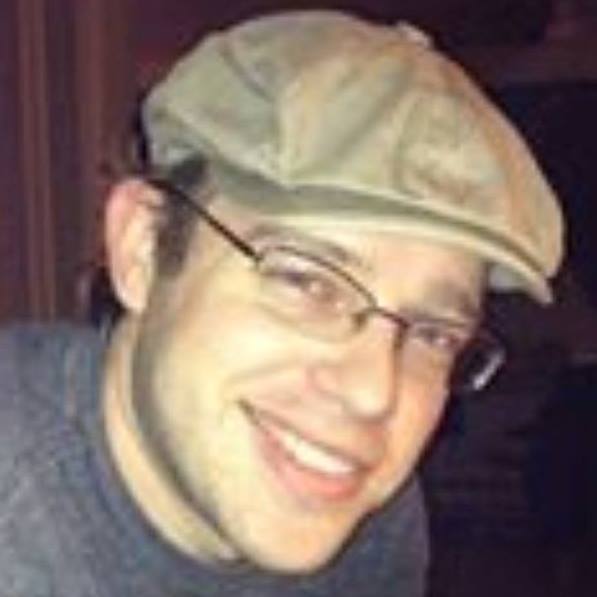 Adam Rhodes
An adventure seeking nerd, nothing too serious but people seem to like him, Adam is also the creator and writer for The Strain Domain