Last year, Americas first state to legalize recreational marijuana, just missed the $1 Billion dollar mark for sales of marijuana and related products with $996,184,788 in sales. Now ten months into the 2016 calendar, Colorado has reached over $1 billion in sales of legal, regulated cannabis.
This is great news for all of the cannabis industry and especially for Colorado residents who will no doubt benefit from all of the taxes generated from the sale of legal marijuana.
Attorney Vicente Sederberg, a leading attorney in the cannabis industry, believes Colorado will see $1.3 Billion in sales revenue for the year and also estimates that the overall tax totals for 2016 will amount to more than 2014's and 2015's combined.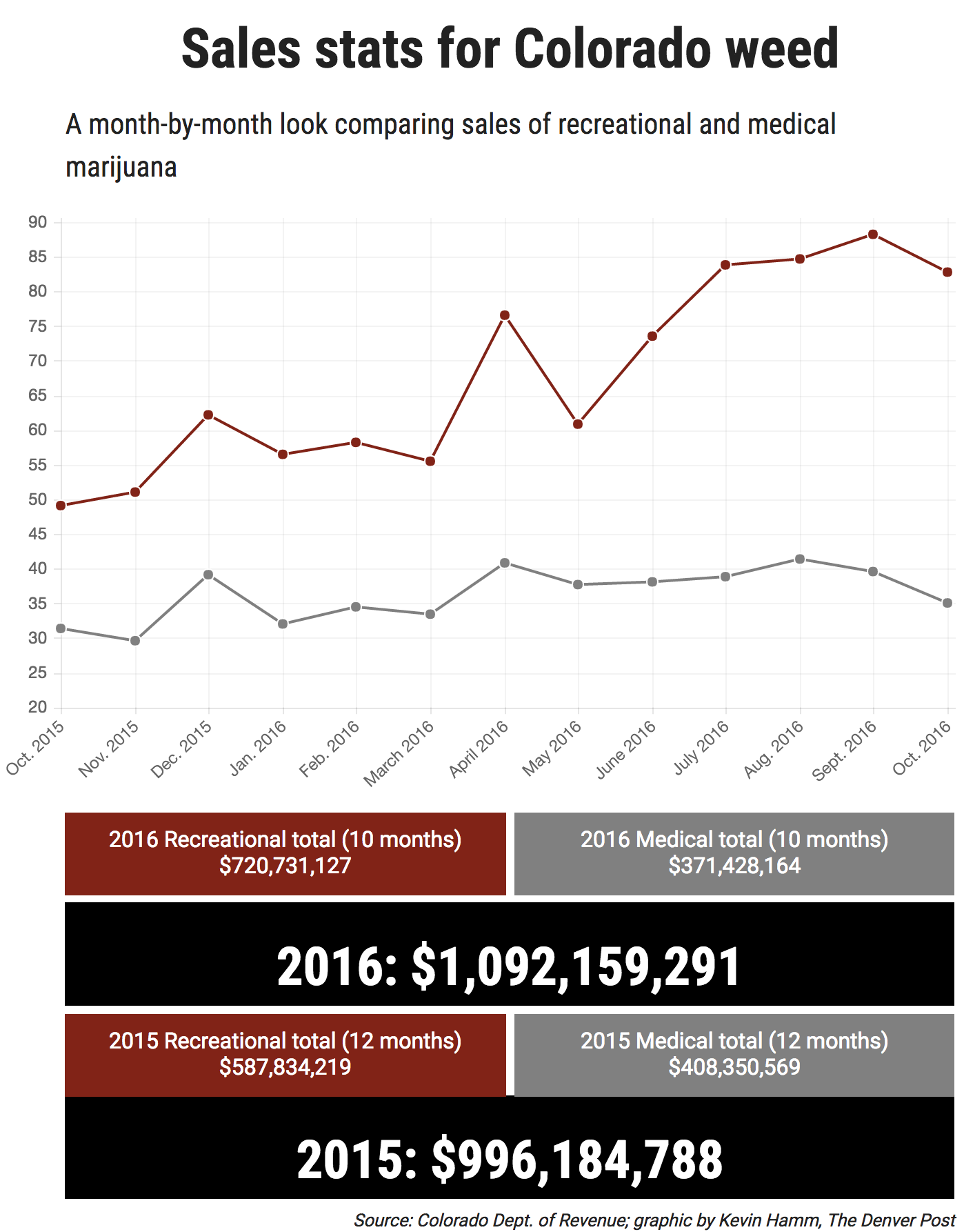 Colorado taxes recreational cannabis in three ways: a 2.9% sales tax, a special 10% sales tax, and a 15% excise tax on wholesale transfers, which is earmarked for school construction projects. The first $40 million in taxes will go toward school construction projects while any additional tax revenues will go to the state's public school fund.
Colorado is the first state to legalize recreational cannabis and is doing a great job at demonstrating what kind of return states can see if they decide to do the same. Keep up the great work everyone!