Nevada's cannabis entrepreneurs tried exceptionally hard to be ready by July 4th.
It was a mad dash up to the end as cannabusinesses rushed to meet the deadline. They succeeded, dispensaries were ready to sell marijuana by the 1st. The state had a total of 44 dispensaries ready to sell cannabis opening day. 39 of them were located in the Las Vegas area. There were several block parties, fireworks, BBQ's and DJ's celebrating the start of a new era for Nevada.
Getting ready by the 4th of July was a hit and miss issue. The states liquor wholesalers legally have first rights to distribute cannabis. Other people who are not a part of the liquor committee are not given licenses for distribution. However, not all liquor wholesalers are ready to receive a marijuana distribution licenses.
This creates an artificial shortage of supply even though there is plenty of product to support the demand. Because the alcohol wholesalers were unable to make the deadline, the whole state was short on available marijuana. When Nevada is running short on marijuana for sale, they're in serious trouble.
It's not possible for Nevada to get cannabis from other states because it is illegal to transport cannabis across borders. They can't distribute licenses to non-liquor wholesalers until next year either. As a result, Nevada's plan to use millions of dollars in tax revenue from cannabis sales goes out the window. This has a cascading effect where other areas of the budget are cut short to make up the difference between expectation and reality.
Not everything went as smoothly as people hoped.
As the first clients were carded and ushered into flower rooms across Nevada, there was a conspicuous lack of product to choose from. Customers waited in dispensary lines for over 45 minutes before they could make their first legal purchases. Customers were dismayed by the lack of selection but bought whatever was available.
Some shops reported that they kept their doors opened after closing time to help meet the demand for cannabis. Jim Ferrence of the Euphoria Wellness Society said that his budtenders helped over 1,000 customers in the first two days of opening. Ferrence said, "Everyone was calm, cool and collected. No unruly crowds at all".
Overall, opening day was a peaceful success.
Some may have expected crowds to create unnecessary headaches of the Nevada police department. But as far as many were concerned, the cops were barely needed. The Nevada police department did not feel the need to send out additional officers during opening weekend. And plenty of people were chill or at least Las Vegas "normal".
When Oregon first opened their doors to recreational consumers, the lines were just as long as Nevada's. People were waiting for over 45 minutes in almost all the dispensaries during the first week or so. To make matters worse, many people waited for nothing because shops have sold out of weed too quickly. As with other states, when the market gets into the swing of things, supply will somewhat even out.
Nevada hopes that the early issues will work themselves out over the coming weeks. The issues with the wholesalers might have far reaching ramifications. The biggest issue for Nevada is that the early sales look significantly smaller than projected.
Nevada is millions of dollars short because of the shortage.
Officials estimated that Nevada would generate several million more dollars in tax revenue from the first week of recreational cannabis sales. Knowing that summer is the peak tourist season for Nevada, they understood how important it was to be ready.
More than 42 million people travel to Nevada for business and fun each year. Officials couldn't sit back and miss out on a great opportunity to capitalize on tourists planning their summer vacations. Doing so would potentially pass on millions of tax dollars.
However, they didn't anticipate the wholesalers to drag their feet or the exceptionally high demand for cannabis. Just 10 days after Nevada allowed the sale of recreational cannabis, all 47 dispensaries started to run out of weed. It only took 10 days for the governor to take notice.
Nevada's Governor declared a state of emergency.
Nevada's Governor implemented a state of emergency for recreational cannabis regulations. The state of emergency was declared after several dispensaries were running out of weed. According to The Nevada Tax Commission, "Some establishments report the need for delivery [cannabis] within the next several days."
Nevada isn't short on marijuana, but they are struggling with a legal battle between the state's liquor industry and cannabis distributors. Liquor wholesalers recently sued Nevada for their rights at first dibs in distributing marijuana. However, many liquor wholesalers have yet to meet the requirements to be licensed.
A spokesperson for the Nevada Tax Commission said:
"The business owners in this industry have invested hundreds of millions of dollars to build facilities across the state. They have hired and trained thousands of additional employees to meet the demands of the market. Unless the issue with distributor licensing is resolved quickly, the inability to deliver product to retail stores will result in many of these people losing their jobs and will bring this nascent market to a grinding halt. A halt in this market will lead to a hole in the state's school budget."
It looks like a budget shortfall is imminent.
Nevada Governor Brian Sandoval is proposing $115 million in new spending on higher education. Gov. Sandoval plans on using money from pot sales to address the growing rate of enrollment at UNLV and the University of Nevada and Reno. But they aren't the only areas marijuana money was supposed to support.
UNLV's School of Medicine also has a funding shortfall. They also need a new engineering building on the Reno campus that will cost $83 million. They had hoped early marijuana sales would help cover that cost but their hopes have dimmed.
The artificial supply shortage could cause more trouble if it continues.
During the first week of cannabis sales, Nevada earned around $3 million. That is a fine sum of money but it's nowhere near supporting the $115 million goal. The Nevada Tax Commission warns that businesses will have to lay off their employees if the distribution issues don't get fixed.
The result of 47 dispensaries having to lay off all their employees would be hundreds of employees drawing unemployment. The overall damage to the new marketplace could be irreversible if the problem doesn't get solved soon.
These employers spent thousands of hours training the new employees, millions of dollars preparing for business and untold hours studying legal documents to be ready. What a waste to see all that work undone because alcohol wholesalers refuse to get busy or stand aside. Let's hope Nevada figures it out soon!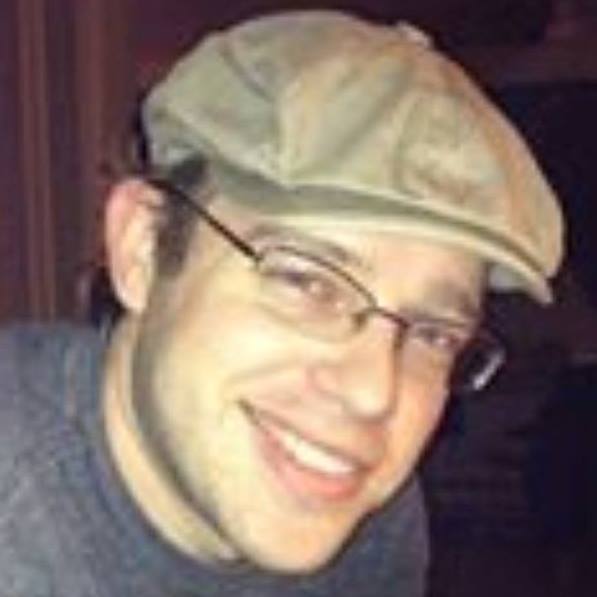 Adam Rhodes
An adventure seeking nerd, nothing too serious but people seem to like him, Adam is also the creator and writer for The Strain Domain