Have you ever wanted to smoke Lemon Haze that had a hint of lavender but it didn't exist? Or how about a grape-y Animal Cookies? Well now, thanks to Yofumo, it's possible. This new and revolutionary company is offering a way to achieve your lavender Lemon Haze or grape-y Animal Cookie by using their advanced technology.
Founder and CEO, Alfonso Campalans, who comes from a financial tech background, set out to "create something that would allow cannabis to be as fresh and clean as possible throughout the entire process, right up to consumption". Not only does Yofumo allow you to add new flavors during the final stage of cultivation or enhance the existing terpenes, but it refines the entire post harvest process from ensuring repeatable, standardized cures to eliminating mold and fungus on cut and dried bud.
Campalans first thought of the possibility of creating a product that rids the curing process of unwanted bacteria, mold, fungus or yeast in his childhood kitchen. Well, not exactly. But he remembered when he was a child being fascinated by a small box that sat next to his family's kitchen sink that sanitized water so it was safe for people to drink. He learned that it used ozone to sanitize the water and wondered if he could use that same technique to sanitize the cannabis. He wanted it to be as fresh and clean as possible. So he set out to adapt that ozone sanitizing technique to sanitize in a gaseous, rather than wet, form to clean cannabis and other forms of dry herbs.
After assembling his perfect team of engineers and analytical chemists, and a year of blind testing, Yofumo applied for their patent. Fast forward one year and Yofumo was ready to release their boxes. As of January 2017, they have installed units twelve different gardens in three states. They currently have three different products, Yofumo Pro, Pro + and Quad which are only available commercially. The Pro and Pro+ can accelerate cure time by up to 300%, while creating a more potent and aromatic flower.
These storage units are helping growers ensure the integrity of their flower as well as dispensary owners with inventory control and the bottom line. Their products can improve drying conditions, ensure harvests never get lost to mold or fungi, naturally accelerates curing times and uses significantly less energy than traditional post-harvest environmental controls such as HVAC units, all of which helps businesses save both time and money.
Yofumo is transforming the cannabis industry. Their technology "gives growers and consumers the tools they need to bring craft cannabis to the same level as the best wine cellars in the world " explains Campalans. Recently, Solstice used a Yofumo unit to cure the the CBD strain they submitted to the Washington Dope Cupe, which is judged based on testing by the Trichrome Institute—and won. Their CBD strain, Shurman 7, was the first ever Yofumo-cured strain in a competition and it took 1st place.
Be on the lookout for these boxes to be available for consumers by 2018!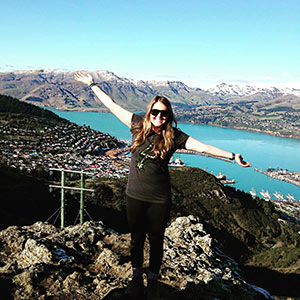 Taylor Dahlquist
Texas native who finds herself traveling to new and exciting places or just a low key weekend spent with friends enjoying a beer or two after a long hike.