Many people have never heard of Adelanto, California although it is only a few short hours north of Los Angeles. Nestled in the desert, Adelanto is home to about 30,000 people, three incarceration facilities yet not even one McDonald's.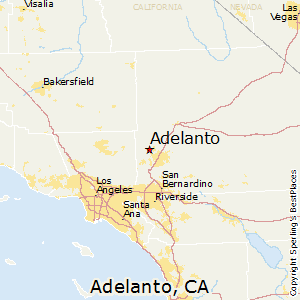 When the largest employer, George Air Force Base, closed its doors for good in 1992, many people lost their jobs. It also robbed the town of one of their primary employers which launched the city into financial uncertainty. Although Adelanto had opened its first correctional facility the year previous, it only provided jobs to about 100 people. The city also approved the construction for two more prisons but these were privately owned.This meant these two prisons were not required to hire people from within the city limits of Adelanto therefore not providing jobs to those Adelanto citizens in need . Subsequently in 2013, a fourth of the town's staff was laid off.
To add insult to injury, in the next year, 2014, Adelanto found itself in debt for $2.4 million. With an unemployment rate of almost 15% in 2014 and about 40% of the population living below the poverty line, it was looking pretty slim that they would ever recover from this. Until they discovered pot.
Californians spent $1.8 billion on medical marijuana in 2016. With all theses profits being created from cultivating medical marijuana, tax revenue comes right along with it and this is exactly what the town of Adelanto so desperately needed. When recreational growing becomes legal in summer of 2018, the revenue from this "magical" plant are expected to skyrocket.
The taxes generated from marijuana cultivation may have also saved the city from filing for bankruptcy. In 2015, the first large scale medical marijuana cultivation site came to life. According to Mayor Richard Kerr, the deficit has dropped to between $500,000 and $750,000. These funds will also help with providing new housing, shops and maybe even bring a McDonald's (although there is one in the neighboring town of Victorville).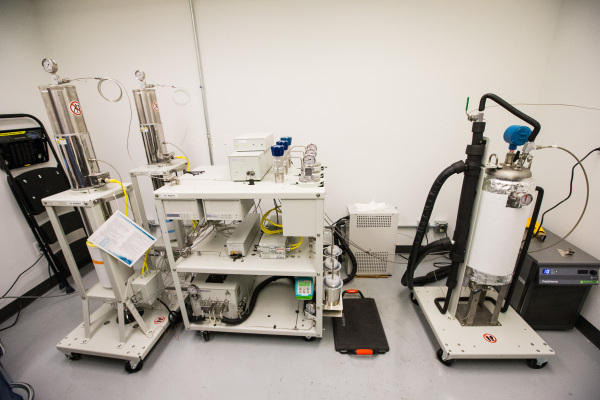 With more commercial grow facilities opening, this desert town wants to establish itself as a "hotbed for large-scale cultivation and innovation in weed". There are 360 acres zoned for growing medical marijuana in Adelanto which is giving blue-collar workers the opportunity to make wages they can actually provide for a family off of.
Along with cultivation facilities, there are old warehouses and factories being transformed for cannabis oil extraction facilities. All of this growth has not gone unnoticed by other developers. Large home developer from Southern California, Frontier Enterprises, has broken ground on a 30-acre industrial park in hopes of helping Adelanto to become the Silicon Valley for medical marijuana. Might be a stretch as there is competition from neighboring towns. Â Â 
Adelanto is not the only small town to be saved by the "green rush".  There are four other towns throughout the legal marijuana states that have benefited from the marijuana industry.
Sedgwick, Colorado - Population: 150Â 
From being on the verge of becoming a ghost town in the early 2000s to opening a "420 Friendly" bed and breakfast in 2012. This small town in Colorado opened its first medical marijuana dispensary in 2012. Shortly after, people started traveling from nearby Nevada to purchase their pot due to Nevada not being a legal state at the time. The tax revenue from both medical and recreational marijuana has helped keep Sedgwick alive and thriving.   
Huntington, Oregon - Population : 435Â 
Another city benefiting from its neighboring state still considering marijuana to be illegal, Huntington, Oregon. This small border town was watching its population decrease each year due to the cement factory move. They had little hope left until they opened the first dispensary 420 Ville. Now it is home to two dispensaries, 420 Ville and Hotbox Farms, which attracts a lot of business from customers located in Idaho. Although it is illegal to transport marijuana across state lines, consumers make the drive over to get their smoke on. All of this traffic has made for lines at these dispensaries to be around 2 hours long so people visit local restaurants to pass the time. Huntington is expected to bring in more than $100,000 in marijuana taxes in 2017. Not too shabby for a small town of less than 500 people! 
Pueblo County, Colorado - Population : 161,000
With the collapse of the steel industry, Pueblo County's economy took a large hit. Their unemployment rate hit one of the highest in Colorado at 7.2%. But adapting to the ever changing laws, Pueblo County found a new industry to profit from, marijuana. It is now home to one of the largest legal open-air marijuana farms in America. Along with this marijuana farm, dispensaries, cultivation facilities and retailers  have contributed to the $4 million in annual tax revenue generated from the marijuana industry. The state has even started its first-of-its-kind scholarship program to send high school graduates to universities in the fall. This scholarship program received $425,000. Pot is now sending students to college!
Trinidad, Colorado - Population: 8,200
Located in south Colorado, right off I-25 and 3 hours north of Santa Fe, New Mexico, Trinidad was full of vacant stores and outdated streets. Half of the city's pipelines were installed over 100 years ago and the town never had the budget to update the pipes. Then when the marijuana industry became legal, Trinidad took advantage of this. By 2015 there were sixteen dispensaries with a steady supply of people from out of state. These dispensaries raked in $850,000 in annual tax revenue generated by medical and recreational marijuana sales! These funds were able to help Trinidad replace their ancient pipes and brick streets and expected to do much more in the coming years.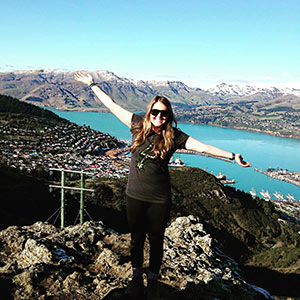 Taylor Dahlquist
Texas native who finds herself traveling to new and exciting places or just a low key weekend spent with friends enjoying a beer or two after a long hike.